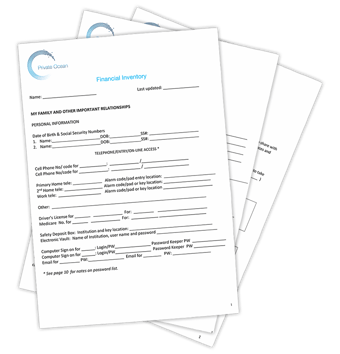 An important part of financial planning is providing for your loved ones and legacy planning. Having an estate plan in place ensures that your wishes are carried out, including who is in charge of making critical decisions on how and when your assets are distributed.
Though it may seem like something we want to postpone, it's important to have these documents in place now and also to review them regularly with your attorney and financial advisor. Life changes quickly, as do laws, and you'll want to make sure your family has the most accurate information to carry out your wishes. Here are some questions to consider with your attorney when preparing your Estate Plan:
Is my current estate plan structured in a way that is efficient and minimize effort and expense for my beneficiaries?
Are my assets structured in a way that limits my exposure to potential liability?
Does my estate plan need to be reviewed again in light of recent tax legislation?
Do I have Powers of Attorney and a Living Will that express my wishes and empower my family in the event of my incapacity?
Have I implemented planning that will allow my business to continue operating after my incapacity or death?
Will my qualified retirement account(s) pass to my beneficiaries in a protected and tax-efficient manner?
Have my adult children executed the necessary basic legal documentation that would allow me to assist with their affairs in the case of illness?
Contact us with any questions or to speak with one of our advisors.